Jack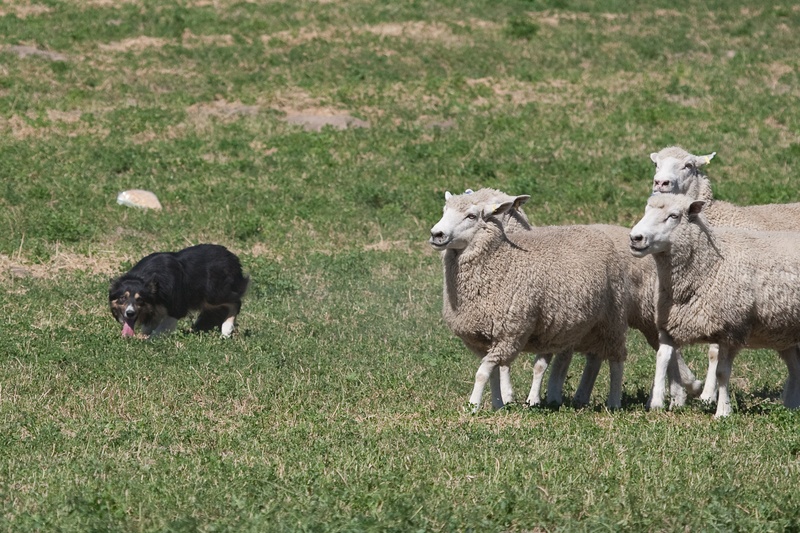 Ettrick Jack bio:
Ettrick Jack's dam, purchased from the U.K.'s Richard Millichap by USBCHA Hall of Famed Jack Knox, had been bred to his great dog Ben prior to shipping. The litter was imported to the United States in utero.
Purchased at 8 weeks old from Knox, Fred Temple trained and handled Ettrick Jack.
"Jack is a very smart and easy dog to train. He reads sheep extremely well, is very biddable, and a great family dog too. He can move range sheep one moment, then be gentle with lambs the next. Jack has never been unable to lift sheep – ever!"
Consistent in placing in the large field trials, Ettrick Jack has qualified for the National Sheep Dog Finals nine consecutive years in a row!